2022 Hall of Fame Inductees
Doug Nofsinger, Jim Donald, and Gene Simpson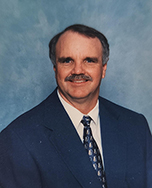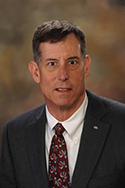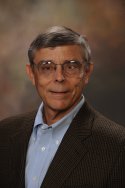 The Tennessee Poultry Association recently inducted three individuals who have made life-long contributions to the poultry industry into the TPA Hall of Fame.
Gordon Douglas Nofsinger was born in Chattanooga, TN on February 14, 1950, and grew up in the north Georgia area. Doug graduated from High School in Ringgold, GA in 1968, and then from Dalton Junior College in GA in 1970 with an Associates of Arts & Science. In 1972, he graduated Cum Laude from the University of Georgia with a BS degree in agriculture, while majoring in poultry science.
Doug first started working with poultry in his father's breeder houses from 1966-1970 growing for Central Soya. While at the Univ. of Georgia he furthered this experience by working at the poultry science lab as a work study student from 1970-1972. After graduation, Doug started servicing broilers as a Field Tech for Perdue Inc. in Salisbury, Maryland and then in Ahoski, NC. From 1977-1984 he next worked as a Field Tech for Central Soya. He next went to work for Seaboard, Con Agra and then Pilgrim's, serving as their Breeder Manager starting in 1984 until retirement. Doug retired after an amazing 46 years of live production service on Aug. 31, 2018.
Doug and his wife, Linda, have been married for 53 years. Doug was 19 and Linda, his high school sweetheart, was 18 when they married. They have 3 children, 10 grandchildren and 5 great grandchildren. In retirement, when they aren't spoiling grand kids, the two love to travel and they hope to visit all 50 states.
Jim Donald grew up in the Athens, GA area, and he attended high school and college in Athens. Jim graduated from the University of Georgia with a B.S. degree in Ag Engineering and completed his master's degree in Ag Engineering in November of 1970. As an undergraduate needing a job, the Dept. Head in Ag Engineering sent Jim to work on the university's mechanized poultry farm during the late 60's - when electric brooding and automated ventilation were first coming about. While his family had a few chickens when he was growing up, this was his first experience working with poultry housing systems.
With only a couple days off after finishing degree requirements, Jim along with his wife Cathey - who was 6 months pregnant, moved to Auburn to begin his career as an Extension Ag Engineer, starting December 1, 1970. His appointment did not have any specific poultry responsibilities, but he was heavily involved in addressing feed mill, grain bin, crop processing, and electrical power consumption and concerns for all aspects of agriculture production. His title was Extension Ag Engineer, Electric Power and Processing.
Mechanization had arrived, farms were now electrified and by the 70's the poultry industry was beginning its long boom period. By the late 70's, Jim realized the opportunities were there and in the early 80's he started addressing environmental, water, nutrient management, and litter disposal concerns. He said, "The industry needed to come up with a plan for poultry waste management, or else someone would make a plan for us." Jim then started publishing technical guidance on waste disposal, composting, and mortality management, and he worked very closely with Alabama's state veterinarian at the time, Dr. J. Lee Alley, to address direct pit burial concerns.
Gene Simpson grew up in Miami-Dade County, FL, in a rural area south of Miami, in Perrine, near Homestead. After serving in the Army from 1970-1973 he attended Miami-Dade Community College as a pre-vet major, from 1974-1975. Gene then transferred to Mississippi State University hoping to go to veterinary school there and obtained a BS degree in poultry science. Gene did not have any actual hands-on poultry experience while growing up, but ever since he was 5 or 6 years old - back in the 50's - he had been continual intrigued by a nearby egg laying operation that consisted of five 12' x 30' wooden houses.
While Gene was an undergraduate in poultry science at Mississippi State, he worked part-time for an Ag Economist. This then led to him working straight through graduate school and he earned his PhD in Ag Economics in Dec. of 1982. His graduate work focused on the economics of row crop production in the Mississippi delta region. This included boil weevil resistance and other insect concerns to organophosphates in cotton production during the time when synthetic pyrethroids were first being introduced.
After graduation, Gene had 9 more days than Jim to get packed and moved to begin his career at Auburn, where he started Jan. 1 of 1983 as an Extension Ag Economist. Gene's first responsibilities were to bring farmers into the computer age. He developed Extension programs on how to use a PC and how to set up financial records. As a farm management specialist, he worked with producers of all types with budgets, economics, record keeping, and farm analysis. Jim tells us that Gene is the one that brought the internet to the farmers across the state of Alabama.
Jim's focus at that time was that of solving problems for growers and integrators alike. In the mid 80's Jim was asked to serve on the Board of Directors of APEA as its first Engineering advisor. He served in that capacity for more than 30 years. Opportunities to address air flow and ventilation and the need for Ag Engineering involvement were becoming more apparent. He was receiving lots of phone calls seeking guidance pertaining to poultry house design and management. Jim quickly realized that a team was needed to best tackle these interdisciplinary challenges. So, in 1998, he pulled together Dr. Mike Eckman from Poultry Science, Gene Simpson from Ag Economics, and himself from Ag Engineering, and the rest is history. By 1999 they were publishing the Poultry Engineering, Economics and Management newsletter to address practical topics, with the bottom line always being - "will it pay?" Their website, PoultryHouse.com was also launched during this time.
As their combined efforts continued to evolve, Jim realized that a poultry technical center or institute was needed to address both sides of all issues. He went to Ken Taylor on Alabama's Poultry & Egg Association board and started discussing how to possibly make this happen. Auburn already had a Poultry science program, with their emphasis being on nutrition, food safety and bird health, and this was not an easy sell. Johnny Adams with the Alabama Poultry & Egg Association eventually worked out a partnership arrangement and he and Ken took it to the Dean to get it approved. It was ultimately approved by Auburn's Board of Trustees. Auburn agreed to fund the salaried positions for what would become the NPTC, the National Poultry Technology Center, but the funds to construct, maintain and operate the facilities and programs would have to be obtained through donations, housing and ventilation workshop registrations and sponsorships, and newsletter advertising.
Jim then served as the first Director for the NPTC and Gene, the Associate Director. As a team they were challenged early on by ALFA, the Alabama Farmers Federation insurance group, to standardize housing specifications for construction, ventilation, and efficiency - and the industry soon changed to whereas all poultry house engineering was based on Auburn's standards. Over 10,000 copies of their Poultry House Construction Guidelines book are still in circulation. To quote Jim, "We changed the way every chicken house in the US is built and managed." In 2018, Gene and Jim received the Federation's Cultivator Award, in recognition of their numerous contributions that have benefited farmers and rural families. Systems developed by Gene and Jim are said to have saved the overall poultry industry as much as 50 million dollars, or more.
Jim and Gene's contributions to Tennessee have been invaluable to our industry over the years. They have presented on various occasions at TPA grower and service tech meetings and have worked directly with live production team members and the complexes across the state. The information and expertise shared through their numerous publications and presentations has been most impactful. What many people are not aware of, is the tremendous support and guidance given selflessly by these two over the past 12 years to the TPA office and staff. Invaluable assistance has been provided to address environmental and regulatory concerns, challenges with utilities, and opportunities for growers. Tennessee is proud to call Jim and Gene our friends; they are true professionals who care deeply about our industry, and everyone involved.
Gene retired in January 2019 with the title as Professor and Associate Director Emeritus and consulted with Auburn for one more year. He and his wife Cathy have been married 42 years and they have two adult children and three grandkids.
Jim retired in January of 2019 but continued consulting with Auburn for one more year and now has the titles as Professor Emeritus and Director Emeritus. Jim says his phone still rings off the hook and he continues to speak at meetings and work with live production folks when invited to do so. He and his wife Cathey met in a college chemistry class, and the chemistry must have been right for they have been married 55 years. They have two adult children and five grandkids.
To view the audio presentation honoring these three HOF Inductees, go to www.tnpoultry.org, click on the Award Programs tab and then on Hall of Fame.
2021 Hall of Fame Inductee
Dan Nuckolls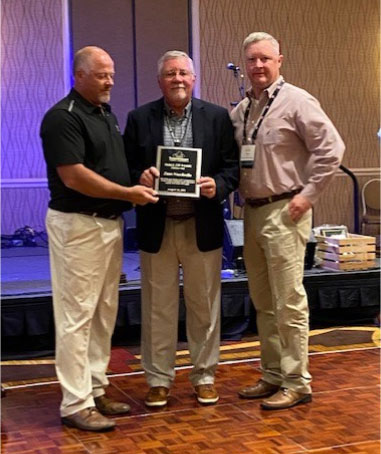 Dan Nuckolls retired in January of 2021 as Koch Food's Director of Exports & Transportation, and National Accounts Manager and was very active with TPA from 2007-2020
Dan Nuckolls, originally from Tunnel Hill, GA, attended Dalton Jr. College from 1972-1974 and majored in Business Marketing. From there he attended the Southern Technical Institute from 1974 to 1976 as an Architectural Engineering Technology major, was on the school's wrestling team and a member of the Sigma Pi fraternity.
Dan then joined the US Air Force and proudly served our country from Jan. 1977 to Jan. of 1981 and he continued his service in the US Army Reserves until June of 1992. While in the U.S. Army Reserves, Dan was activated for Operations Desert Shield and Desert Storm.
After serving in the Air Force, Dan worked as a manager trainee for Hardwick Bank in Dalton, GA. for a year before becoming a sales rep for Con-Agra for two years, starting in 1982. While with Con-Agra, he started attending the University of West Georgia in 1983 where he later obtained a Bachelor of Business Administration degree with a major in Business Management in 1986.
While still taking classes at West Georgia, Dan became the Director of Sales for Seaboard Farms in Dec. of 1984 and was responsible for corporate sales of dark meat. He was with Seaboard Farms for over 12 years.
In Aug. of 1997, Dan started working for Koch Foods in Chattanooga where he had a most impressive and impactful career. Dan worked in various roles with Koch, which included serving as project manager for new building projects at the plant, feed mill and hatchery before moving into export sales and logistics. Dan retired in Jan. of 2021 as Koch's Director of Exports & Transportation, and National Accounts Manager. His responsibilities included overseeing a staff of export logistics coordinators, export inventories, cold storage contracts and other aspects of the export sales program - including a fleet of 40 tractors and 65 trailers. As a National Accounts Manager, Dan himself was also directly responsible for two national accounts while concurrently handling his exports and transportation duties.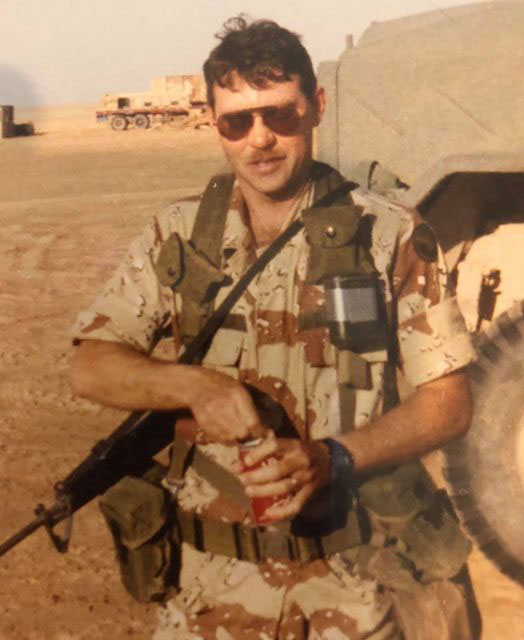 Dan became an active member of the TN Poultry Association and a member of the Board of Directors in 1997. He was very involved in the decisions that led to moving TPA's annual meeting and summer getaway from Fall Creek Falls to Nashville, beginning in 1999. Dan then became very involved in coordinating and conducting the annual TPA golf tournaments in Nashville for a number of years. Dan soon moved on up through the ranks on TPA's Executive Committee and served two terms as President from Aug. 2011 to Aug. 2013.
Under Dan's leadership as President the decision was made in 2011 for TPA to hire a full-time Executive Director. These responsibilities had been fulfilled on a part-time basis until then by Donna Foster Abernathy in 2008 to 2011 , Ann Cox-Eastes in 1998 to 2008, and before Ann, by Dr. Charlie Goan ("GO-in") at UT. Current Executive Director, Dale Barnett was subsequently hired under Dan's leadership. Dale began working for TPA in Oct. of 2011 and TPA's current office in Shelbyville was soon established in the Heritage Realty Building on North Main Street.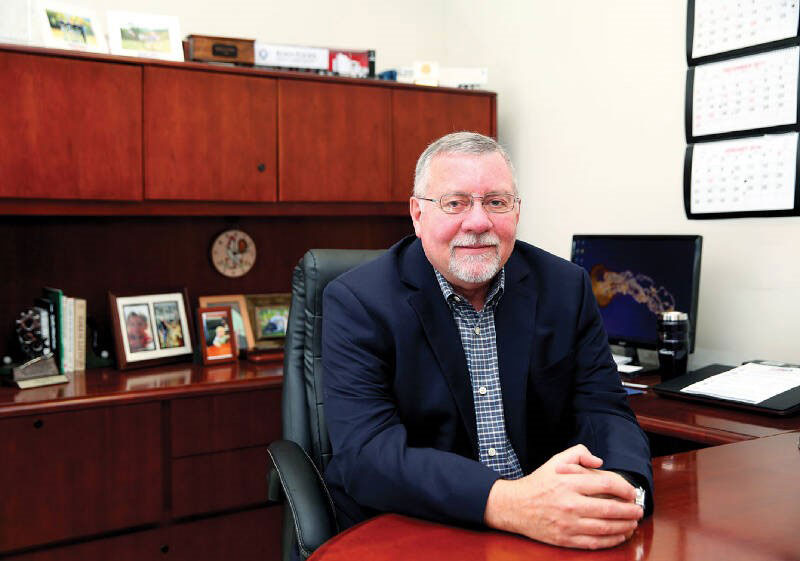 Dale is very grateful for the mentoring and leadership provided by Dan. Most are not aware of what this entailed. While Dale had an extensive Ag and university & extension background, he was completely new to the poultry industry. Dale tells us that when he looks back there are no telling how many emails, phone calls and questions he directed to Dan during that first year or two. He now admits that he likely wore Dan out and that the average person wouldn't have stayed with him and guided him through it all. Dan answered them all very patiently, kindly and professionally, taking it all in stride, knowing this time would be well spent for the association in the long run. This best describes Dan's selfless devotion and commitment to TPA.
Dan is also to be credited for recommending the establishment of the TPA Hall of Fame in 2013. That first year, the Dawn's of Dawn Produce, the Burnett's of Burnett Produce, Jimmy Breedlove, Ann Cox-Eastes and Dr. Charlie Goan were inducted into the Hall of Fame. Since then seven more folks have been recognized by TPA who have all made tremendous contributions to the poultry industry in Tennessee, and beyond. What a great way to honor these legacies.
When the TPA Scholarship fundraiser program began in 2014, Dan was very instrumental in planning and conducting the golf fundraisers. He was also the highest ticket seller for TPA's annual fundraiser drawing every year from 2014-2020. He set new sales records each year for he wasn't about to let Scott Black or anyone else pass him up! The last year he sold tickets for TPA, he reached $12,000 in sales and the folks he sold winning tickets to often donated their proceeds to the scholarship program. Needless to say, Dan is extremely well-connected and very few people if any could ever turn him down.
Membership Services Director for TPA, Tracy Rafferty, shares that Dan was so fun to work with whenever he was selling tickets. Dan would be selling so many tickets at a time that he'd e-mail the names and info to Tracy and she'd print labels in quantity so they wouldn't have to fill out the tickets out by hand, and then she'd invoice folks for him. What a team!
Dan's public service and leadership involvement has not been limited to just TPA. He has also been very involved with the Chattanooga Regional Manufacturers Association as a Board member. As the nation's first manufacturing association, that was founded in 1902, addressing water rates and concerns has been one of the main focuses for this group and is what led to Dan's involvement. Dan has served as their Chairman and in 2012 he received the C.B. Mitchell award, which is the highest award given by this association for service, dedication, and hard work in the manufacturing sector.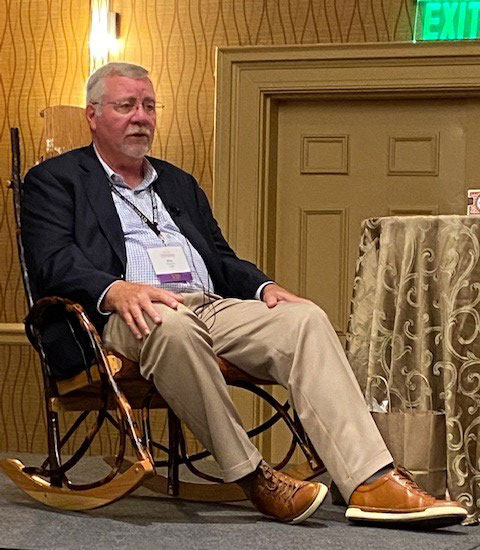 Dan additionally has been very involved since 2016 with the Honoring the Sacrifice Foundation, which provides military support for wounded veterans. In 2019, Dan was presented with the American Patriot Award by the Honoring the Sacrifice Foundation. He continues to be very instrumental in organizing and conducting golf fundraisers and selling raffle tickets for them as part of his service to this great organization.
Dan and his wife Susan live in Chattanooga and have two children - Jerimi and his wife Kelly, and Katie and her husband Chris, and three grandchildren - Grant, Taylor and Ali - who he is most proud of. TPA is very thankful for the support that Susan and their children have given Dan, which has allowed him to serve as he has over the years for our industry and our country.
Dan was proudly inducted into TPA's Hall of Fame during the TPA Annual Meeting & Convention awards banquet in Nashville at the Gaylord Opryland Resort Hotel on Aug. 14th. The Tennessee Poultry Association can't thank Dan enough for his many contributions and years of leadership to TPA and for what he means to so many of us.
2021 Hall of Fame Inductee
Donnie Smith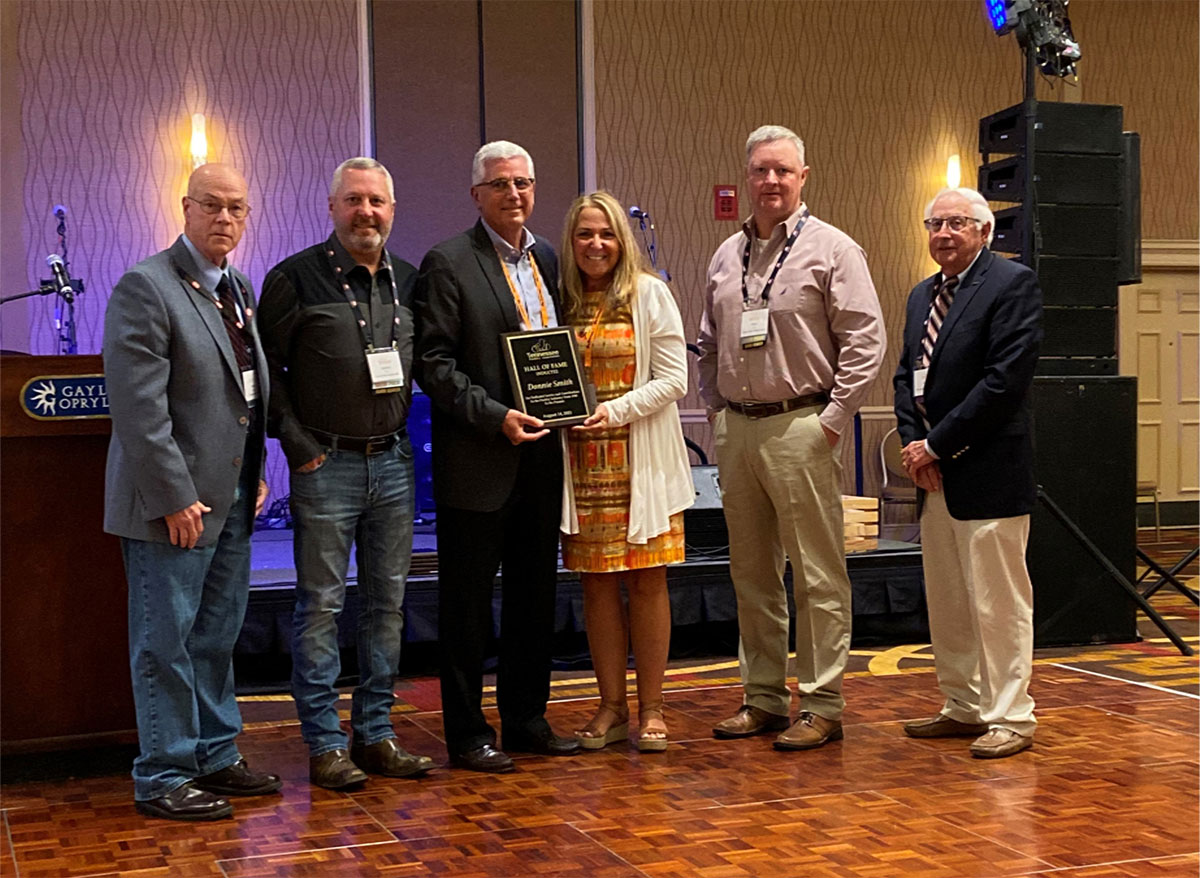 Former President and CEO of Tyson Foods, Donnie Smith, was inducted into the Tennessee Poultry Association's Hall of Fame during their Annual Meeting and Convention awards banquet on Aug. 14, 2021, in Nashville.
Born in Arrington, TN near Franklin in Williamson County, Donnie Smith attended the University of Tennessee and graduated in 1980 with a degree in animal science. While at UT, Donnie met his wife Terry, and they were married in Dec. of 1980.
Donnie's initial plans were to go to vet school, but when he realized that goal was not in the cards his AGR fraternity adviser, Dr. Charlie Goan, steered him toward the poultry industry. As the State Poultry Extension Specialist at the time, Dr. Goan helped Donnie land his first job with Tyson Foods as a Broiler Service Technician at the Shelbyville complex. Donnie was at the Shelbyville complex for 7 years and with Tyson Foods for a total of 36 years.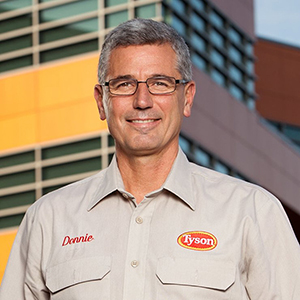 There are stories often shared of Donnie taking his own weed eater and other equipment to farms and cleaning up around feed bins while running the feed mill, challenging the growers and techs to step up their game in the process. This drive and initiative soon resulted in Donnie moving to the company's headquarters in Springdale, Arkansas where he started out as a commodity buyer.
Donnie was named Director of Commodity Purchasing in 1991 and went on to assume responsibilities that involved logistics, purchasing and information systems in 2006. From there, he was involved in engineering, food safety and quality assurance - and environmental, health and safety beginning in 2007. Donnie then moved into the company's consumer products division in 2008 and was named Senior Group Vice President of Poultry and Prepared Foods in early 2009. That same year he was appointed as President and CEO of Tyson Foods.
Donnie's enthusiasm was contagious among the company's 110,000 plus team members at that time. His passion is said to be the hallmark of his tenure at the company where he focused on feeding the world great, affordable food, while also making a positive difference in people's lives. Interestingly, he also helped shape the new FarmCheck Audit program launched by Tyson in October of 2012. During Donnie's tenure as CEO the company's stock more than quadrupled. As CEO, Donnie visited every Tyson facility around the world at least once. Donnie stepped down as CEO in 2016, taking with him a desire to help the hungry feed themselves.
While serving as the CEO, Donnie had taken a personal interest in the role that chicken farming could play in providing a source of protein in developing nations, especially in central Africa where most diets consist almost entirely of carbohydrates.
As a result, Donnie and Terry formed a foundation to build a commercial chicken feed mill in Rwanda. The intention at the time was to support an existing egg-producing farm in the Musanze district that was set up by Tyson Foods and several partners. That operation, which produced 2,200 eggs daily, provided jobs and income for the local residents that ran it, as well as a source of protein for young children attending the local child-care center through a program called One-Egg.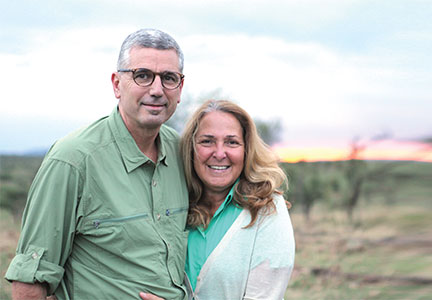 The mission of the African Sustainable Agriculture Project that the Smiths founded is to help subsistence farmers create sustainable, independent livelihoods by raising poultry. Donnie is quoted as saying (in www.heifer.org) that what he "wanted to try to prove is that if we can successfully create a sustainable broiler business with ultra-poor, small-scale farmers on the side of a mountain at 7500 feet of altitude in the middle of nowhere, we can make this work all over sub-Saharan Africa."
The Smiths quickly learned that consumers there weren't interested in a plump, juicy Americanized bird but instead preferred what Donnie describes as a stringy, tough, "road-runner" chicken. Teaching folks in that part of the world to grow a chicken is said to be the easy part; establishing a sustainable business under these conditions remains to be the challenge.
In 2014, Donnie and Terry generously pledged $3.2 million to the University of Tennessee to establish the Donald and Terry Smith Endowed Chair for International Sustainable Agriculture.
Then, in 2018, the Smiths funded the Smith Center for International Sustainable Agriculture at the University of Tennessee's Institute of Agriculture. That same year, Donnie was appointed as a Trustee for the University of Tennessee and serves as the chair of the Education, Research and Service Committee.
Donnie has shared with the folks at UT that his most important roles are as grandfather, father, husband and Sunday school teacher.
TPA is most proud of Donnie's many accomplishments for our industry over the years and for the Smiths' generosities toward feeding the world that are yet unfinished.
---
2019 Hall of Fame Inductee
Ed Harlan
TN Department of AG

---
Dr. Carolyn Miller is TPA's 2018 Hall of Fame Inductee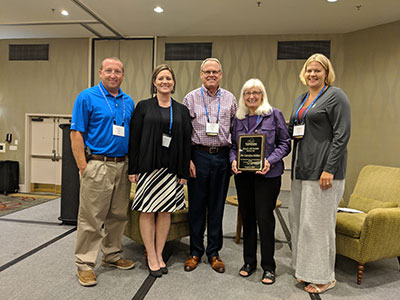 Recently retired Aviagen veterinarian Carolyn Miller DVM, MAM, DACPV was welcomed into the prestigious Hall of Fame of the Tennessee Poultry Association (TPA) during the TPA's annual meeting on Aug. 3 in Nashville, TN. TPA uses the award to recognize those who have dedicated their careers to making significant contributions to the Tennessee poultry industry.
Dr. Miller became a member of the TPA upon moving to Tennessee in 1994 as a way to build and strengthen her connection to the industry. Since then she has been an active contributor to the success and growth of the TPA in its mission to promote and protect the industry, and be a "collective voice for the Tennessee commercial poultry sector in support of promoting education, policy and public relations for the sustainment of our industry."
Lifetime of commitment to poultry industry
During the meeting, Dr. Miller was interviewed by TPA Board Member Bart Smith, as together they looked back on her long and productive career in the poultry industry.
She joined Aviagen in 1994 as breeding program veterinarian and laboratory manager in Crossville, TN, where she managed the health programs of Aviagen's pedigree breeding programs. Before moving to Tennessee, she worked as a poultry veterinarian for the Missouri Department of Agriculture, and also a lab technician for Sterwin Laboratories in Springdale, Ark.
Her extensive educational background includes a Doctor of Veterinary Medicine from the University of Missouri, a Master of Avian Medicine from the University of Georgia and a Bachelor of Science in Agriculture from the University of Arkansas.
After her retirement in May, Dr. Miller continues to serve the poultry industry as a consultant.
"I'm both humbled and honored to be received into the TPA's Hall of Fame. During my 24 years of membership, I've seen the organization grow and succeed, and I feel great about the progress it has made toward the development of the poultry sector in Tennessee". Dr. Miller
She went on to speak about her more than two decades of service to Aviagen and how she has reached her professional ambitions.
"Throughout my career, I've aspired to work toward goals that make a difference. My time with Aviagen has enabled me to contribute in the areas of poultry biosecurity, health and welfare, which are essential to providing the world with a reliable source of protein, and I look forward to years of continued service to the industry."Dr. Miller
"I'm proud of Carolyn for being awarded by the TPA, and know that she is very deserving of this recognition. She has been a true friend to the industry, dedicating her life to improvements that have made a positive impact on the health of our birds." explained Dr. Kate Hayes, Production Program veterinarian for Aviagen North America
---
2016 Hall of Fame Inductee, Fred Cespedes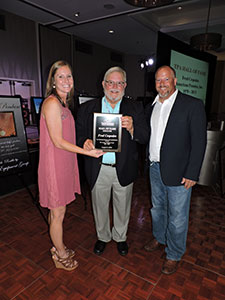 TPA inducted industry icon and friend, Fred Cespedes, into the TPA Hall of Fame on Aug. 6th. Fred, along with his wife, Holly, were both present to proudly accept this recognition during the Annual Meeting & Summer Getaway awards banquet, held at the DoubleTree Downtown Nashville.
Fred retired from American Proteins, Inc. in 2013 after beginning his career with the company in 1979. While in school in Miami studying to be an accountant with no interest in poultry at the time, he started working at night at a nearby rendering plant to help support his young family. He quickly impressed the management with his many talents and was moved into a position within the plant. Two years later, Fred and Holly moved to Amarillo, TX where he served as the plant manager for Amarillo by-Products, a division of Beatrice Feeds. In 1979, he moved his wife and three children to Cullman County, AL and took over management of a plant that had just been purchased by American Proteins, Inc. of Cumming, GA. Under Fred's leadership, the Hanceville, AL division, which supplies pet food manufacturers with protein, grew to be the largest poultry rendering operation in the U.S. To no surprise, this plant additionally won numerous environmental awards under his leadership.
Fred has been very involved with the poultry associations and activities in Tennessee and Alabama throughout his career. Most notably, he has served on the Board for both the Tennessee (2008-2011) and the Alabama Poultry Associations, and he served as President for Alabama in 2009. His energy, direction and involvement has been greatly noted and respected by all. During this time, Fred is greatly credited for his many contributions in planning and executing the fundraisers in Tennessee that are so vital to keeping the Association moving forward.
Fred has additionally served on the Alabama State Board of Agriculture, has been president of the Alabama Feed & Grain Association, and he has done some really great things for Wallace State Community College. Being recognized as the 2007 Cullman County Distinguished Citizen therefore comes as no surprise, and he is very active with the Cullman Rotary Club.
TPA is proud to have Fred Cespedes as their 2016 Hall of Fame Inductee and is most appreciative of his and Holly's support of the poultry industry in Tennessee over the years.
---
Mr. Bill Baisley Inducted into the TPA Hall of Fame (2015)
Mr. Bill Baisley of Dayton, TN was inducted into the Tennessee Poultry Association's Hall of Fame on August 8th during their annual awards banquet ceremony at the Hilton Nashville Downtown. Bill received a standing ovation from everyone in attendance while receiving recognition in honor of his lifelong commitment to the poultry industry. Bill was proudly introduced and recognized that evening by Mr. Don Crawford, TPA's 2014 Hall of Fame inductee. Bill and Don first met and became great friends while both attending Tennessee Tech in Cookeville in the mid-50's.
Born April 13, 1932 near Crossville in Cumberland County, Tennessee, Bill first met his future wife Maxine while he was in sixth grade. After Bill graduated from Cumberland County High School he attended TTU for a year. He then moved to Ohio to catch up with Maxine and they married on Nov. 9, 1953. Just ten days later on Nov. 19th, Bill was drafted and soon departed to Ft. Jackson, FL to serve in the Army for two years. He was transferred to Ft. Hood, TX and gained invaluable organizational and management skills as he moved his way up to becoming the Senior Clerk to the Battalion Commander for the 634th Armored Infantry Battalion.
After being discharged from the Army, Bill returned to TTU on the G.I. bill and completed his degree in Ag Education. Along about 1959, Bill started working for Mr. Tilford, Sr. with the Dixie Grain Company in Shelbyville as their Feed Salesman & Technical Service Representative for the Jamestown, TN area. A year later, Bill became the Live Production Manager and Assistant Manager for Dixie Home Feeds and lived in Athens, AL. Interestingly, Bill used to call on Pop Burnett (2013 HOF inductee) in Morristown "using an old fashioned adding machine to conduct business". From 1964 to 1966 , Bill served as the General Manager for Erving Hatcheries (Winlock, WA) at their Southeast Office in McMinnville, TN, covering the states of TN, AL, IN, IL & KY.
Bill next moved to Dalton, GA in 1967 to serve as Sales Rep, Sales Manager and then as the SE Regional Manager for Peterson Farms (based out of Decatur, Arkansas). In 1987 he moved to Summerville, GA and built the hatchery for Peterson Farms in Trion. After serving as their first Hatchery Manager he became National Sales Manager in 1988. Bill retired from Peterson Farms in 2003 as the VP for the Southeast District.
It didn't take Bill long to come out of retirement and find something else to do for he then moved to Dayton, TN (where he presently lives) and started working part-time in 2004 for Whiting Farms (out of Delta, CO) as a Sales Manager, and later (and still to the day!) with TN Mountain Shavings & Wood Co. for their plants in Evansville and Pikeville. Bill and Maxine have two children, Tim and Vivian. Tim has special needs and his parents are very proud and caring for him, the way it should be. Vivian lives in Ooltewah, TN and is a Sales Executive for U.S. Holland Trucking which is owned by YRC Worldwide.
Bill's leadership and involvement with the poultry industry throughout his career has been most impressive. Most notably, he received special recognition by his peers from the Poultry Leader's Round Table during the 2002 IPE (International Poultry Exhibition) in Atlanta for his involvement from 1967 to 1980. Moreover, he served as the President for the Georgia Poultry Federation in '83-'84 and has been widely recognized by the GPF for his accomplishments and service over the years. As a champion horseshoe thrower, Bill, along with Jack Neighbors, used to coordinate and dominate the horseshoe competitions in the early days of TPA when the annual meetings were held at Fall Creek Falls.
Mr. Baisley is widely credited by those who know and admire him best as having that "special ability to make everyone he meets feel like a valued and appreciated human being". Over a glass of tea with TPA Executive Director Dale Barnett this past summer at the local diner in Dayton - where Bill was warmly greeted by everyone he knew when he entered - he was quick to acknowledge that his gift to get along with people is what led to the success that he had throughout his career. Bill readily acknowledges and greatly respects the start that Mr. Tilford gave him and for supporting him as he did. If you ever have the chance to visit with Bill, be sure to ask him the tales about the 1957 Ford that Mr. Tilford first set him up with, and the other cars that soon followed, and about some of his sales calls to see Pop Burnett.
Bill himself has been most fascinated to see feed conversions progress over the years, from what started out taking "12 weeks to grow to a 4 lb. bird" back in the 60's to what it is today. Watching the industry evolve from the days of bagged feed to that of fully automated feeding systems has been most intriguing for Bill, as has the progression from the days of coal stoves and hot air furnaces to modern ventilation systems. When asked what he foresees as the greatest challenge facing the industry today, he promptly states that to be food safety, especially as we move away from the use of antibiotics.
The TN Poultry Association proudly welcomes Mr. Baisley into the TPA Hall of Fame in recognition of his lifelong dedication and service to the poultry industry.
TPA Hall of Fame Members

2019 - Ed Harlan, TN Dept of Ag 2003-2021
2018 - Dr. Carolyn Miller, Aviagen veterinarian 1994-2018
2016 - Fred Cespedes, American Proteins, Inc. 1979 - 2013
2015 - Bill Baisley, Live Production Sales & Service Since 1959
2014 - Don Crawford, Live Production Sales & Service 1956-2000
2013 - Ann Cox-Eastes, TPA Executive Director 1998-2008
2013 - Fred H. Dawn, Charles B. Dawn & Fred H. Dawn, Jr., Dawn Produce Company
2013 - Dr. Charlie Goan, University of Tennessee Poultry Extension Specialist 1971-2008
2013 - Jimmy Breedlove, Live Production Management 1955-2004
2013 - Lloyd T. "Pop" Burnett, James W. "Bud" Burnett & Lloyd E. "Tub" Burnett, Burnett Produce 1948-1999