TPA Recognizes Shane Joyner as the 2016 Workhorse of the Year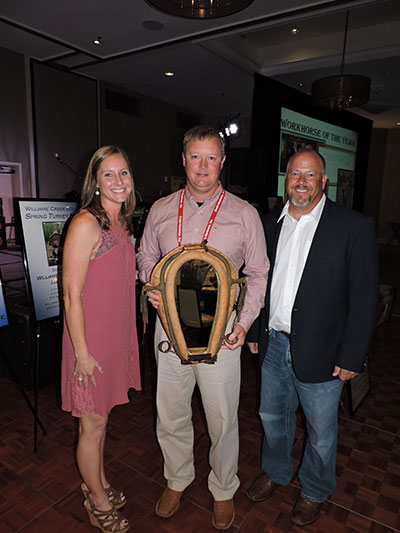 Shane Joyner, Live Production Manager for Tyson Foods in Obion Co., came onto the TPA Board a year ago and has been doing amazing things for the Association ever since. Not only did he jump right in to begin serving as the Secretary/Treasurer, but he has helped tremendously to bring in new sponsors, new allied members and auction items for the fundraiser. Shane has been very active on TPA's Live Production Committee in planning the grower meetings and in lining up speakers. He additionally has been very aggressive in lining up plans and commitments for the proposed broiler research house to be built at TN Tech University, and he has been working closely with the Ag program at UT Martin to promote poultry industry opportunities for their students.
Shane has additionally, and amazingly, had the winning TPA Farm Family of the Year nomination under his leadership for the Tyson Obion complex four of the seven years that TPA has been awarding this recognition. TPA proudly recognizes Shane Joyner as their 2016 Workhorse of the Year - he's certainly a man that gets things done.